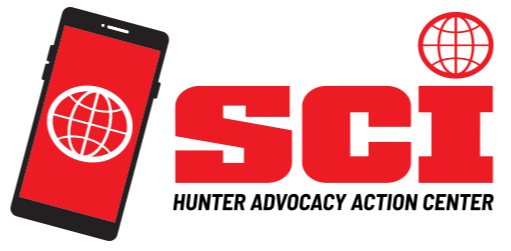 Safari Club International (SCI) is the only pro-hunting organization with an office in Washington, D.C. that has full-time policy experts, in-house legal counsel and staffed with experts dedicated to protecting hunting everywhere.
The Hunter Advocacy Action Center (HAAC) is a revolutionary software program that enables SCI members and outdoorsmen to impact legislative issues like never before. Through the HAAC, SCI's Government Affairs staff connect SCI members directly to elected officials at the state and federal level, enabling engagement in public comment submissions and petitions related to issues that directly affect them, such as trophy import bans, expanding hunting access, and second amendment issues. Through the HAAC, SCI members have made thousands of direct connections with state and federal legislators, ensuring their voice is heard in the political process.
An SCI membership is not required to participate in the Hunter Advocacy Action Center.