Originally published in the May/June issue of Safari Magazine. By Maria Davidson, SCIF Conservation Program Manager Safari Club International Foundation has identi­fied science-based management of bear pop­ulations as a primary focus of its conservation programs worldwide.  Bears and the sustainable management of bear populations in North America have been a focus of SCIF conservation efforts
The politically active members of SCI hunt on federal, state and private lands, and globally. They vote in federal, state, and local elections to protect their hunting opportunities, to conserve our nation's wildlife, and to conserve wildlife around the world. SCI's is the country's leader in advocacy to protect the freedom to hunt and to promote wildlife conservation worldwide. SCI's approximately 50,000 members and 200 Chapters represent all 50 of the United States as well as 106 other countries. Through our active advocacy network, SCI works with federal and state legislators and policy makers to develop, promote and communicate positions on important issues, laws, regulations and initiatives. SCI generates broad support for candidates who support hunting and the issues that are important to them.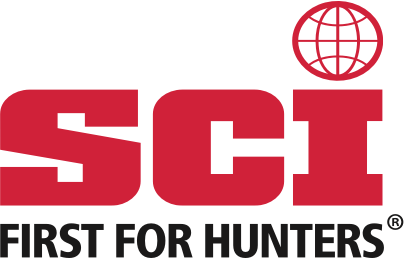 Mission and Purpose
The mission of SCI is to protect the freedom to hunt and to promote wildlife conservation worldwide. The purposes of SCI are....
To advocate, preserve and protect the rights of all hunters.

To promote safe, legal and ethical hunting and related activities.

To advocate within the limits imposed by law and regulation.

To monitor, support, or otherwise take positions on local, national and international legislative, executive, judicial or organizational endeavors that foster and support SCI's mission and purposes.

To inform and educate the public concerning hunting and related activities.
SCI members help shape and promote the image of the hunter to the general public, through their words and actions. In addition to practicing ethical hunting while in the field, SCI members give back by participating in educational, civic, conservation, and humanitarian efforts across the globe.
Resources We Have To Offer
In SCI's office on Capitol Hill, we have experienced lobbyists, litigators, policy makers, and social media experts working hand-in-hand with wildlife biologists from our sister organization, the Safari Club International Foundation. We administer the largest hunter-led Political Action Committee (SCI-PAC), which helps support campaigns of legislators on both sides of the aisle. SCI's Washington, D.C. office has the capacity to:
Develop, edit, and analyze legislation.

Defend federal actions, rules, plans and policies in federal and state courts.

Alert and generate support for federal and state legislation through our communications network.

Support candidates in federal and state races throughout the country.

Draft scientifically supported comment letters and white papers on hunting related decision-making.
SCI Record Book
With over 200,000 entries, the SCI Record Book is the largest of its kind in the world, SCI's Record Book is considered the gold standard of encyclopedias of big-game animals. The unique program and all-inclusive scoring system has helped document the hunting heritage since 1977. All entries are submitted by hunters and verified by Master Measurers to ensure accuracy. SCI contributes 100 percent of the net proceeds from the Record Book and its World Hunting Awards - which recognizes hunters who have achieved exceptional levels of big-game success - to conservation and anti-poaching efforts.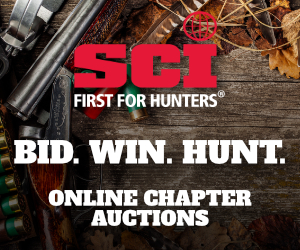 SCI Chapters
Safari Club International offers tremendous benefits to both Chapters and members. The more that Chapters and members take advantage of everything SCI has to offer, the more value SCI has to them. With these tools, SCI and its Chapters and members are better equipped to protect the freedom to hunt and promote wildlife conservation worldwide.
Hunter Information Service
Gain access to valuable insight to plan your next hunt.  From hunt reports, Country restrictions, Import / Export issues, firearms airlines restrictions? We've got you covered with the Hunter Information Service.
Get Referral Rewards
Now, just for joining SCI and referring friends and family, you will receive points that you can redeem for a variety of rewards – from gift cards to firearms!
Publications
Members gain access to the award winning publications of both the Monthly Safari Times, and the Bi-Monthly Safari Magazine delivered directly to you!
SCI's award-winning, flagship publication delivers the most amazing hunting stories from around the world to SCI Members six times a year. SAFARI is packed with additional articles and columns reflecting the overall lifestyle of active affluent outdoorsmen and women containing a broad mix of hunting, fishing, gun and product reviews, wildlife art, international travel and more.

This monthly tabloid-size full color newspaper presents important and timely information concerning hunters' rights, national and international legislation and club news. Local SCI Chapter activities are featured, as well as education, conservation, and wildlife management efforts. Includes the highly regarded Hunting Insider, with critical information for the destination hunter.
Safari Club International (SCI) is the leading defender of the freedom to hunt and supporter of wildlife conservation worldwide. SCI is unique in the scope of our ability to defend and advance our freedom to hunt, mobilizing our 152 chapters and affiliate network representing 7.2 million hunters around the world. SCI is also the only hunting rights organization with a Washington, D.C. - based international advocacy team and an all-species focus. In the U.S., SCI's full time staff of professional advocates provides the hunters' voice at the federal and state levels, including issues such as access to hunting on public lands and state management authority of wildlife. Through SCI's Hunter Advocacy Action Center (HAAC), SCI is able to educate and activate hunter advocates on issues in their communities, states, and across the nation. SCI's chapter networks in Canada and Europe are involved in advocacy on local and global hunting issues, protecting sportsmen's rights. And, for more than two decades, SCI has been the major defender of hunters in courtrooms throughout the country.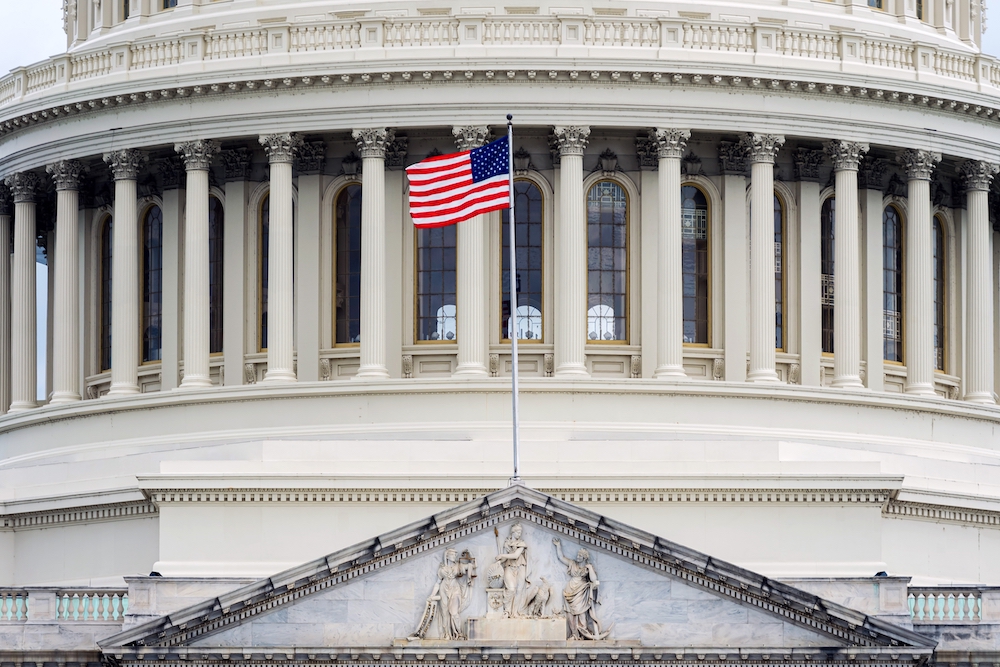 Advocacy Issues
From our headquarters in Washington, D.C. SCI tracks and takes part on behalf of hunters in State, Federal, International, Legal, and other issues that may impact the rights and privileges' of Hunters worldwide.
Research Library
Hunting and its benefits for wildlife conservation are widely discussed and with great passion by all sides. If you're here, you've come to the right place to learn the importance of hunting and how SCI is defending the freedom to hunt and promote wildlife conservation worldwide.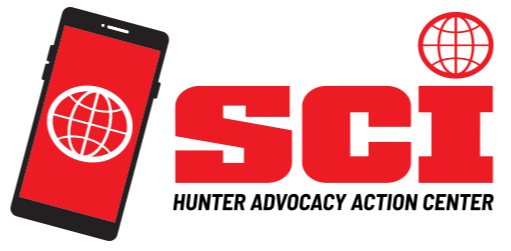 The Hunter Advocacy Action Center (HAAC) is a revolutionary software program that enables SCI members and outdoorsmen to impact legislative issues like never before. Through the HAAC, SCI's Government Affairs staff connect SCI members directly to elected officials at the state and federal level, enabling engagement in public comment submissions and petitions related to issues that directly affect them, such as trophy import bans, expanding hunting access, and second amendment issues. Through the HAAC, SCI members have made thousands of direct connections with state and federal legislators, ensuring their voice is heard in the political process.
SCI-PAC is a nonpartisan, Federal Election Commission-registered multi-candidate political action committee of SCI. SCI-PAC is the largest Sportsmen-led Political Action Committee in America. Contributions to SCI PAC are not deductible for federal income tax purposes as charitable contributions.
SCI Foundation is a 501(c)(3) nonprofit organization that funds and directs worldwide programs dedicated to wildlife conservation and outdoor education. SCI Foundation ensures that the best available science is used in wildlife policy and management and demonstrates the constructive role that hunting and hunters play in the conservation of biodiversity around the world. The organization is First For Wildlife, investing millions of dollars into wildlife conservation and education every year.
SCI Annual Convention
Nashville, Tennessee
January 31 - February 03, 2024
Save the dates and come support conservation efforts and celebrate the freedom to hunt with thousands of your fellow hunters at the world's largest hunting convention!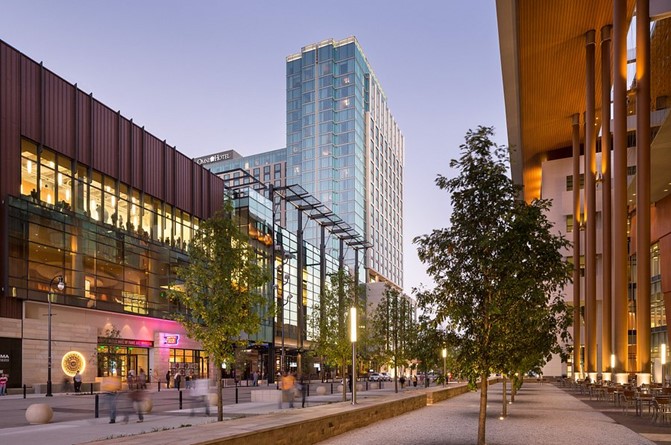 Hotel discounts coming soon!
The San Angelo SCI chapter has awarded $854,940 in grants since its inception including funding for:
ASU Foundation Scholarships
ASU Shooting Sports
British Columbia Trappers Association
Caribu Chilcotin Guides Association
Children's Advocacy Center
City of San Angelo
Crossroads at Panadero Ranch
Forever Foundation for Texas Wildlife
Hunting with Soldiers, Inc.
Irion County 4H Shooting Sports
Riverwood Baptist Church
Texas Brigades
Texas Parks & Wildlife
Tom Green County 4H Rifle Club
West Texas Rehabilitation Center
"Sportsmen and women are the constant driving force behind many wildlife conservation success stories.  Monies spent on hunting and fishing licenses and countless dollars spent on food, equipment, and leases, drives a multi-billion dollar industry that supports recreation and consumptive use wildlife endeavors.  By measure, hunters and anglers are the most prominent and influential of all demographic groups.  It goes without saying, we are an economic force for conservation." McClain said.
SCI would like to thank the following Sponsors: