Safari Club International (SCI) and Safari Club International Foundation (SCIF) are pleased to announce the hiring of Paul R. Black as the new Chief Financial Officer (CFO) for SCI and SCIF. Paul has engaged in public and private accounting in an executive management position for his entire professional life. He spent the last twenty years
The politically active members of SCI hunt on federal, state and private lands, and globally. They vote in federal, state, and local elections to protect their hunting opportunities, to conserve our nation's wildlife, and to conserve wildlife around the world. SCI's is the country's leader in advocacy to protect the freedom to hunt and to promote wildlife conservation worldwide. SCI's approximately 50,000 members and 200 Chapters represent all 50 of the United States as well as 106 other countries. Through our active advocacy network, SCI works with federal and state legislators and policy makers to develop, promote and communicate positions on important issues, laws, regulations and initiatives. SCI generates broad support for candidates who support hunting and the issues that are important to them.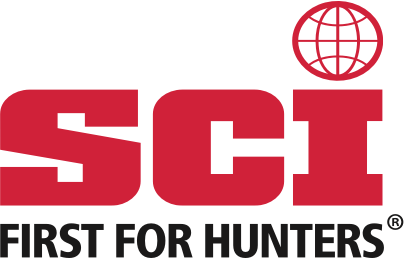 Mission and Purpose
The mission of SCI is to protect the freedom to hunt and to promote wildlife conservation worldwide. The purposes of SCI are....
To advocate, preserve and protect the rights of all hunters.

To promote safe, legal and ethical hunting and related activities.

To advocate within the limits imposed by law and regulation.

To monitor, support, or otherwise take positions on local, national and international legislative, executive, judicial or organizational endeavors that foster and support SCI's mission and purposes.

To inform and educate the public concerning hunting and related activities.
SCI members help shape and promote the image of the hunter to the general public, through their words and actions. In addition to practicing ethical hunting while in the field, SCI members give back by participating in educational, civic, conservation, and humanitarian efforts across the globe.
Resources We Have To Offer
In SCI's office on Capitol Hill, we have experienced lobbyists, litigators, policy makers, and social media experts working hand-in-hand with wildlife biologists from our sister organization, the Safari Club International Foundation. We administer the largest hunter-led Political Action Committee (SCI-PAC), which helps support campaigns of legislators on both sides of the aisle. SCI's Washington, D.C. office has the capacity to:
Develop, edit, and analyze legislation.

Defend federal actions, rules, plans and policies in federal and state courts.

Alert and generate support for federal and state legislation through our communications network.

Support candidates in federal and state races throughout the country.

Draft scientifically supported comment letters and white papers on hunting related decision-making.
SCI Record Book
With over 200,000 entries, the SCI Record Book is the largest of its kind in the world, SCI's Record Book is considered the gold standard of encyclopedias of big-game animals. The unique program and all-inclusive scoring system has helped document the hunting heritage since 1977. All entries are submitted by hunters and verified by Master Measurers to ensure accuracy. SCI contributes 100 percent of the net proceeds from the Record Book and its World Hunting Awards - which recognizes hunters who have achieved exceptional levels of big-game success - to conservation and anti-poaching efforts.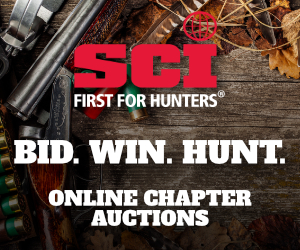 SCI Chapters
Safari Club International offers tremendous benefits to both Chapters and members. The more that Chapters and members take advantage of everything SCI has to offer, the more value SCI has to them. With these tools, SCI and its Chapters and members are better equipped to protect the freedom to hunt and promote wildlife conservation worldwide.
Hunter Information Service
Gain access to valuable insight to plan your next hunt.  From hunt reports, Country restrictions, Import / Export issues, firearms airlines restrictions? We've got you covered with the Hunter Information Service.
Get Referral Rewards
Now, just for joining SCI and referring friends and family, you will receive points that you can redeem for a variety of rewards – from gift cards to firearms!
Publications
Members gain access to the award winning publications of both the Monthly Safari Times, and the Bi-Monthly Safari Magazine delivered directly to you!
SCI's award-winning, flagship publication delivers the most amazing hunting stories from around the world to SCI Members six times a year. SAFARI is packed with additional articles and columns reflecting the overall lifestyle of active affluent outdoorsmen and women containing a broad mix of hunting, fishing, gun and product reviews, wildlife art, international travel and more.

This monthly tabloid-size full color newspaper presents important and timely information concerning hunters' rights, national and international legislation and club news. Local SCI Chapter activities are featured, as well as education, conservation, and wildlife management efforts. Includes the highly regarded Hunting Insider, with critical information for the destination hunter.
Safari Club International (SCI) is the leading defender of the freedom to hunt and supporter of wildlife conservation worldwide. SCI is unique in the scope of our ability to defend and advance our freedom to hunt, mobilizing our 152 chapters and affiliate network representing 7.2 million hunters around the world. SCI is also the only hunting rights organization with a Washington, D.C. - based international advocacy team and an all-species focus. In the U.S., SCI's full time staff of professional advocates provides the hunters' voice at the federal and state levels, including issues such as access to hunting on public lands and state management authority of wildlife. Through SCI's Hunter Advocacy Action Center (HAAC), SCI is able to educate and activate hunter advocates on issues in their communities, states, and across the nation. SCI's chapter networks in Canada and Europe are involved in advocacy on local and global hunting issues, protecting sportsmen's rights. And, for more than two decades, SCI has been the major defender of hunters in courtrooms throughout the country.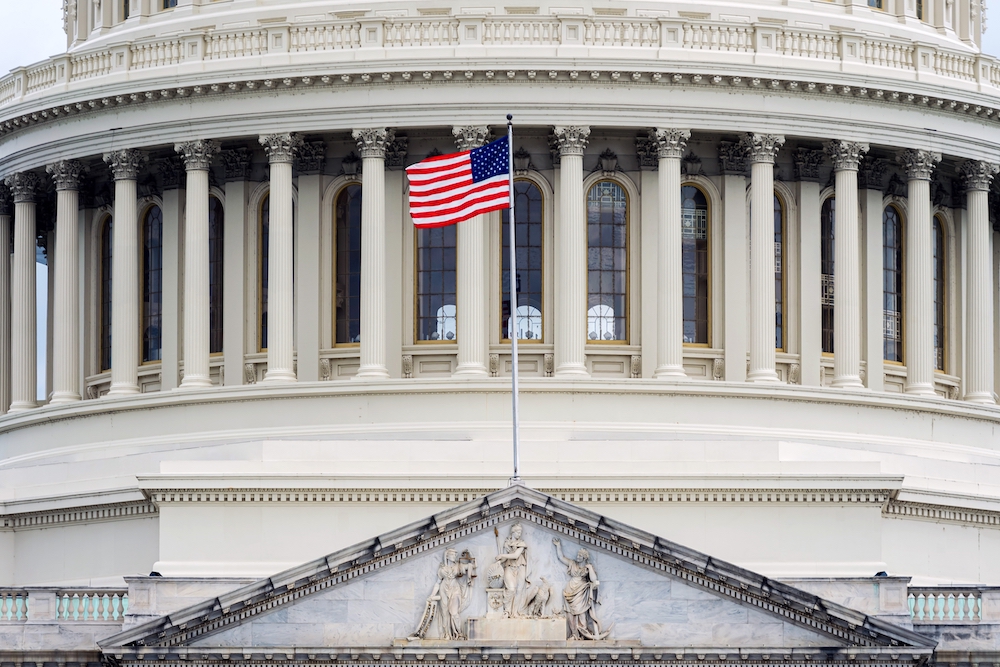 Advocacy Issues
From our headquarters in Washington, D.C. SCI tracks and takes part on behalf of hunters in State, Federal, International, Legal, and other issues that may impact the rights and privileges' of Hunters worldwide.
Research Library
Hunting and its benefits for wildlife conservation are widely discussed and with great passion by all sides. If you're here, you've come to the right place to learn the importance of hunting and how SCI is defending the freedom to hunt and promote wildlife conservation worldwide.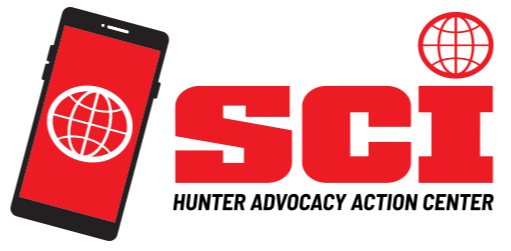 The Hunter Advocacy Action Center (HAAC) is a revolutionary software program that enables SCI members and outdoorsmen to impact legislative issues like never before. Through the HAAC, SCI's Government Affairs staff connect SCI members directly to elected officials at the state and federal level, enabling engagement in public comment submissions and petitions related to issues that directly affect them, such as trophy import bans, expanding hunting access, and second amendment issues. Through the HAAC, SCI members have made thousands of direct connections with state and federal legislators, ensuring their voice is heard in the political process.
SCI-PAC is a nonpartisan, Federal Election Commission-registered multi-candidate political action committee of SCI. SCI-PAC is the largest Sportsmen-led Political Action Committee in America. Contributions to SCI PAC are not deductible for federal income tax purposes as charitable contributions.
SCI Foundation is a 501(c)(3) nonprofit organization that funds and directs worldwide programs dedicated to wildlife conservation and outdoor education. SCI Foundation ensures that the best available science is used in wildlife policy and management and demonstrates the constructive role that hunting and hunters play in the conservation of biodiversity around the world. The organization is First For Wildlife, investing millions of dollars into wildlife conservation and education every year.
SCI Annual Convention
Nashville, Tennessee
January 31 - February 03, 2024
Save the dates and come support conservation efforts and celebrate the freedom to hunt with thousands of your fellow hunters at the world's largest hunting convention!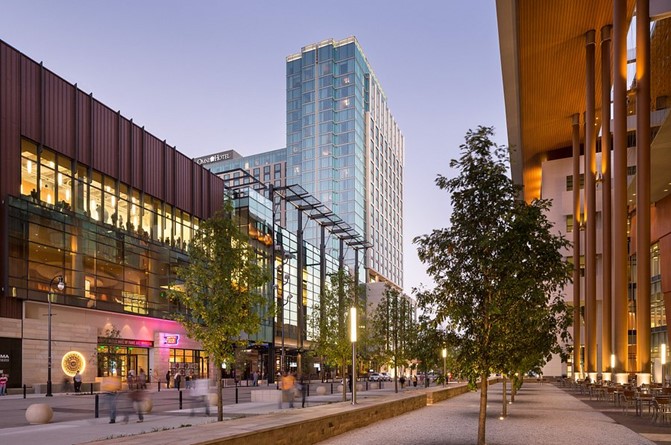 Hotel discounts coming soon!
The Million Dollar Chapter
"The Million Dollar Chapter"
Let me tell you a story about a small group of 22 men and women in Midland, Texas. If you haven't heard of Midland, you're not alone. This West Texas town boasts about 130,000 residents but has a steady turnover of people due to the economy: predominantly driven by oil and gas. It's also home to the SCI West Texas Chapter.
Chartered in 1996, the West Texas Chapter has proven itself to be a powerhouse. Consistently raising a staggering amount of money for the mission of SCI and projects close to home. This year was no different.
Led by President Brandon Bredemeyer, West Texas kicked off the 2023 banquet season on January 14. In attendance were over 50 exhibitors and nearly 1200 banquet attendees. Overall, the group hosted a one-day event which raised over $1M for conservation.
This chapter knows how to take care of its members and exhibitors. A welcome dinner hosted at the chapter's own hunting and fishing museum kicked off the weekend's events on Friday night. Board members mingled and entertained the 50 plus exhibitors and the energy in the room was filled with excitement for the main event.
For the second year, the chapter opened its doors to the public to walk through the exhibitor booths during the day before the evening banquet, providing a new opportunity for the community members to get engaged with SCI. 50+ new memberships were purchased during the day show.
"I'm a huge hunter but didn't really know what SCI was about. I saw the billboard and stopped by, and I'm glad I did," remarked one attendee.
When the doors opened that evening, the large hall was quickly filled with eager and excited folks, you could tell it was an event people had been waiting all year to attend. Friends catching up, businessmen welcoming their clients and longtime-SCI supporters gathering to support the mission. One could see it was truly a coming together of the community.
Nearly all chapter banquets feature similar games, raffles, auctions, and items. Though, something about this night was different. West Texas had something for everyone at their banquet. From firearms, jewelry, furs, suppressors, ATVs, and world-class hunting experiences were all featured among the many raffles, games, and auctions.
As the sun set in West Texas, the live auction kicked off. Containing 26 items, the auction raised $365,000. Frankly, that number is more synonymous with a national-level banquet at an annual convention rather than a chapter fundraiser – and it doesn't stop there. With their raffles and games, the group raised an additional $273,000. Finally, when you account for all other sources of revenue, such as table sales, the group broke the mythical million-dollar mark. Firmly placing this banquet as the largest chapter fundraising event in SCI's 50+ year history, perhaps even the world.
"We have an incredible group of Board Members, volunteers, and exhibitors. Through their continued support and generosity, it has allowed us to be successful year after year… we're just doing our job as a chapter and doing our best to benefit the greater SCI organization," Bredemeyer said.
In addition to SCI West Texas' commitment to raising funds for conservation efforts, they're a friendly group of Texans willing to offer guidance to other chapters, "if we can help you, or other chapters through our learnings, we're happy to help," Bredemeyer ended.
On behalf of SCI/F, thank you, SCI West Texas for all your efforts. We're proud and inspired by your commitment to the mission of SCI!
SCI would like to thank the following Sponsors: